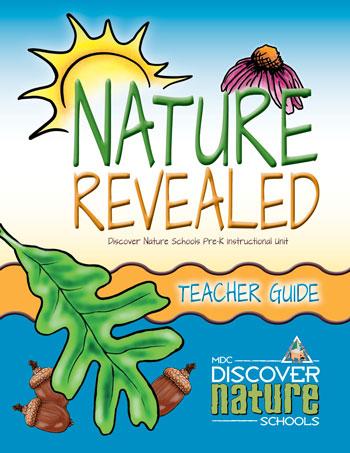 Nature Revealed is a diverse collection of learning experiences that help young students discover the relationship between nature and everyday living. Nature Revealed focuses on hands-on learning with field trip ideas and seasonal activities that will get your preschoolers outside and in nature throughout the year.
The teacher guide meets state early learning goals and both teachers and parents can use the activities to stimulate children's sense of wonder of nature.
Students will learn important lessons including how to recognize poison ivy and to leave a place cleaner than they found it. The book also has fun activities like puzzles that illustrate the connection between plant and animal products, animal tracks, and the different types of energy. These lessons focus on observing and respecting nature, which can help Missouri students become conservationists for life.
A PDF version of the teacher guide and high-quality PDFs of puzzles, storyboard characters and lesson plan legends are listed below. Contact your conservation educator to request more than one copy per school.