One of the best ways for students to learn about nature is to interact with the outdoors. That's why the Missouri Department of Conservation worked with teachers and conservation educators to create a statewide conservation science education program called Discover Nature Schools (DNS). Since 2009, more than 1,000 Missouri classrooms have implemented DNS.
This no-cost program emphasizes hands-on learning, teaches problem-solving, and provides authentic and local contexts for learning. DNS teaches students from pre-K through high school about Missouri's native plants, animals, and habitats and connects them with nature.
Benefits of Using DNS
Student books, teacher guides, and training workshops are available at no charge to Missouri educators. Teachers who formally enroll in the DNS program are eligible for additional resources including grant opportunities for equipment and field trips.
Not only do the DNS curriculum units meet the Missouri Department of Elementary and Secondary Education Missouri Learning Standards, but there are also big benefits for students. A recent study of the program shows that DNS increased the amount of time students spent in activities and field experiences outside the classroom. Learning outdoors improves students' physical and mental health, increases scores on standardized tests, and reduces attention-deficit problems.
Key Elements of DNS
Key elements of Discover Nature Schools include:
a full-color, illustrated student book
a student science notebook
comprehensive teacher guides with outdoor activities and lesson plans
a student-centered, collaborative, and experiential learning approach
free professional development and support from MDC conservation educators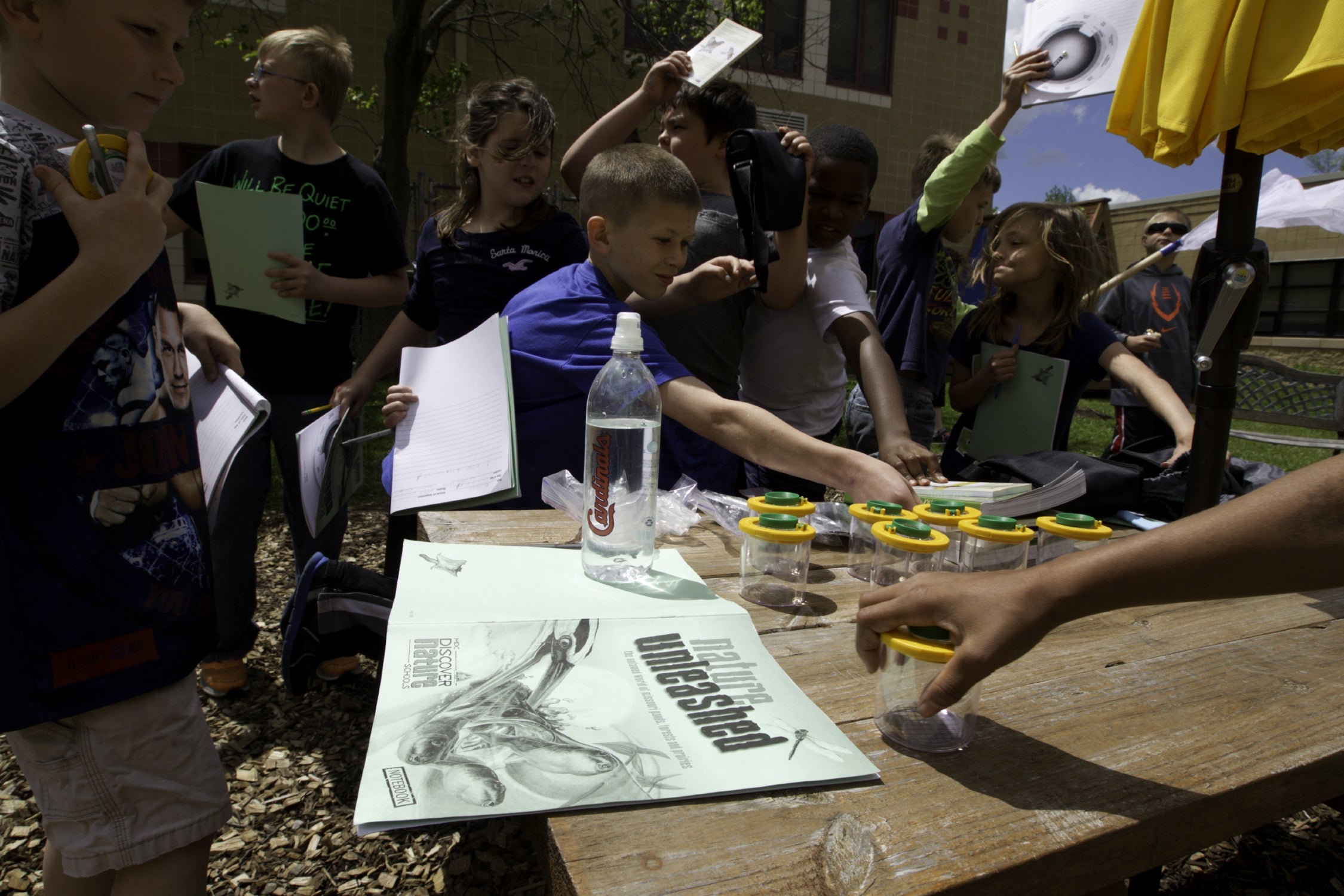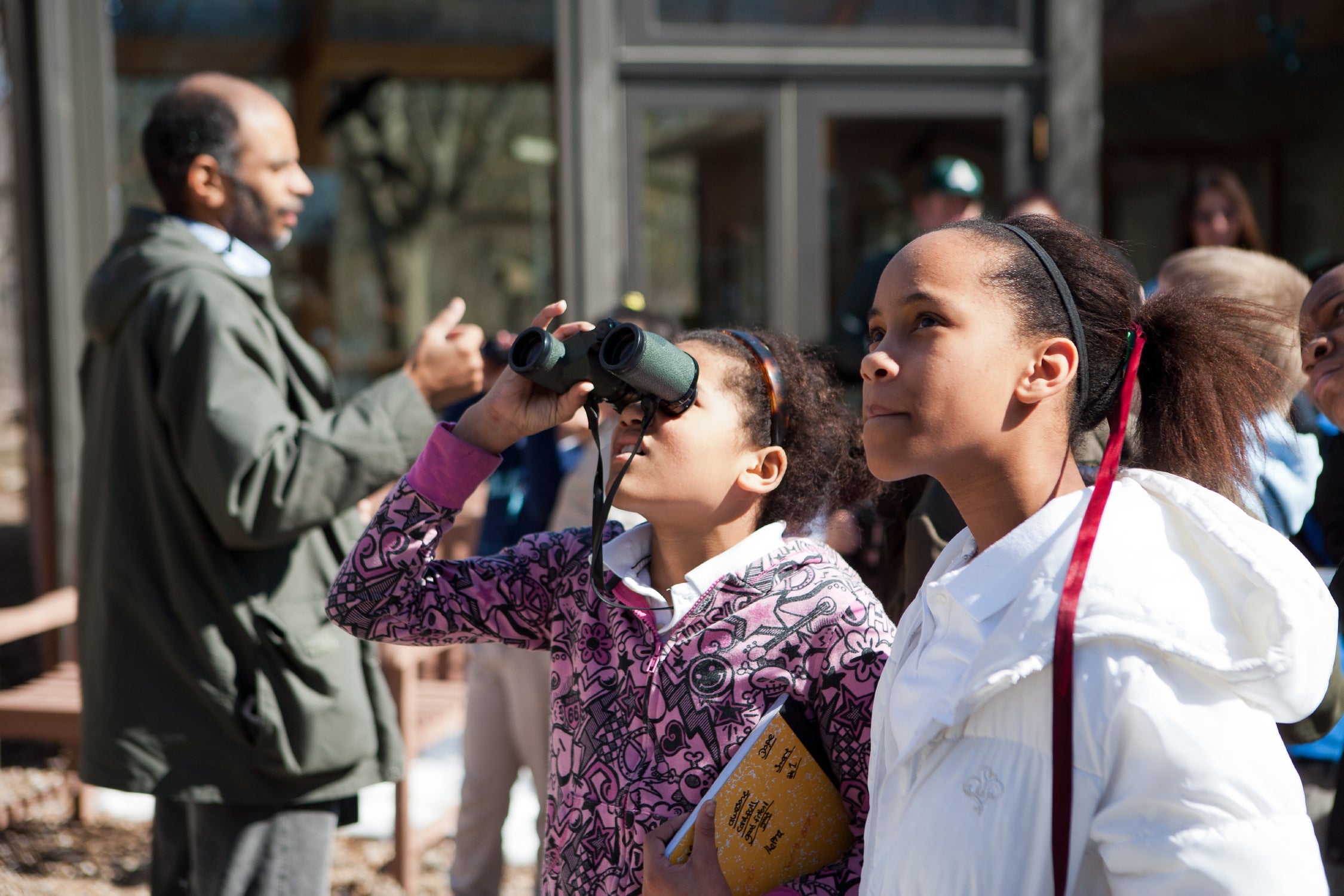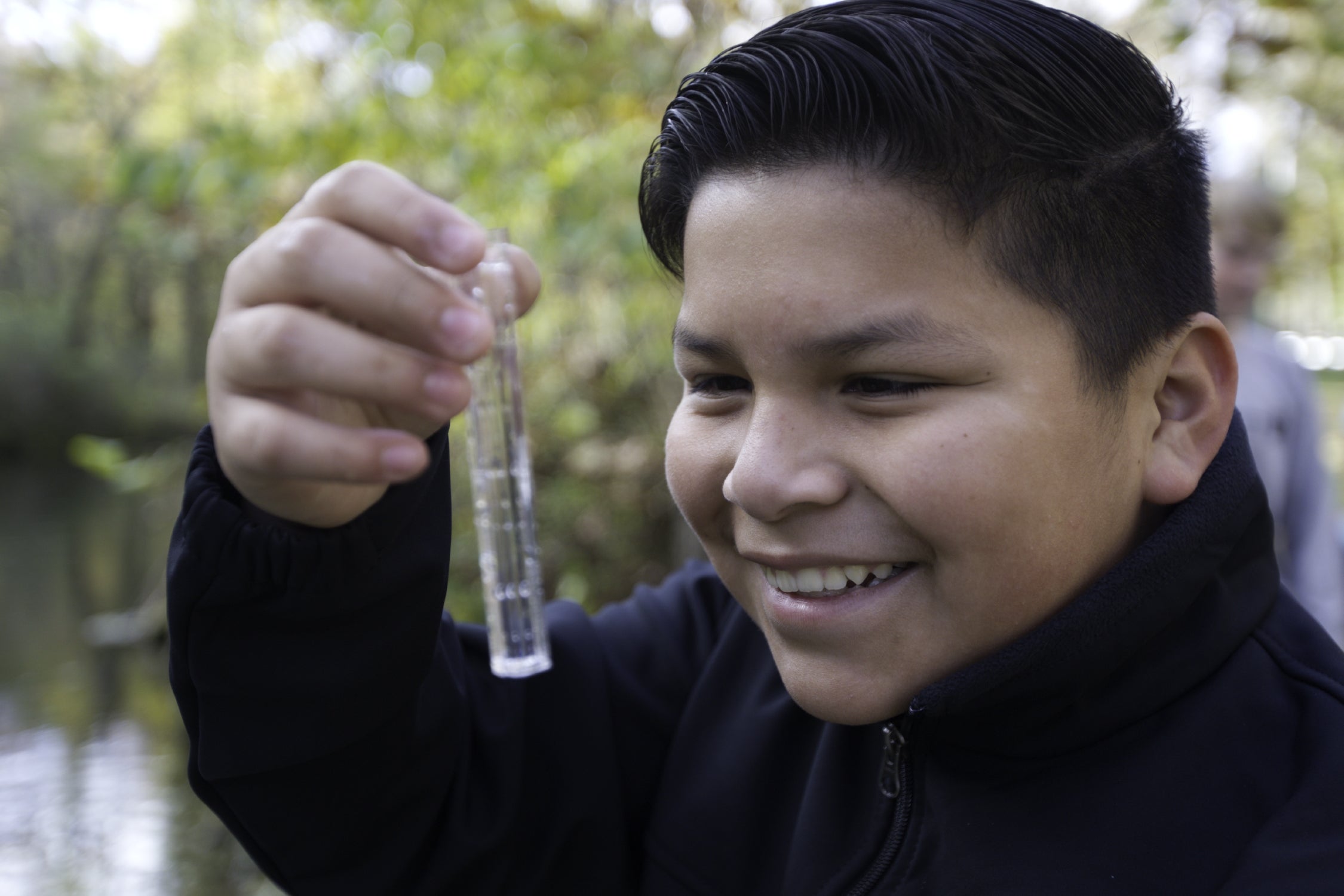 Nature Unbound Teacher – Columbia, MO
"I have never had a class as excited about learning science as the one I have taught this year using this curriculum."
First Grade Teacher – Ladue, MO
"Just a couple of weeks ago the parents of one of my former students visited with me and thanked me for helping their daughter decide to become a marine biologist. This is strongly connected to her experiences with the animals inside and outside my classroom."
Nature Unhooked Teacher – Springfield, MO
"As a teacher and Missouri taxpayer, I think that the Department of Conservation and all of the educational support it provides is, by far, the best use of my tax dollars."