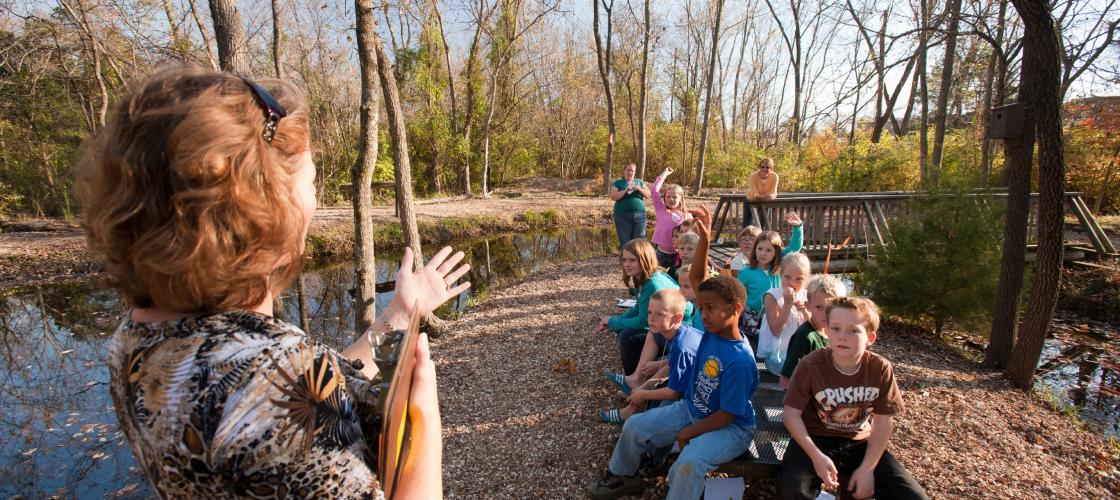 Teacher Portal
Welcome to the Teacher Portal
This Teacher Portal is designed to serve Missouri's educators who are interested in teaching about Missouri's ecology and conservation. Learn about our Discover Nature Schools curriculum guides and student materials. Explore the Missouri National Archery in the Schools Program, and take a look at the Hunter Education and Firearms Safety Program. Review grant opportunities, free teacher workshops, and other conservation-related classroom resources.
MDC Education School Programs
Discover Nature in Your Area
Discover Nature
A field experience allows students to demonstrate and apply knowledge from the lessons at school in a natural setting. Field experiences help students become systems thinkers, learn the skills of scientific inquiry, and understand that science doesn't only happen in a laboratory or classroom. Get helpful planning tips in this short video.